On the Heat's opening offensive possession of Game 5 of the NBA Finals, Tyler Herro took a handoff from Bam Adebayo, realized he had drawn two bodies and threw a lob to Adebayo for an easy dunk. Herro and Adebayo obviously initiated the action, but it was Duncan Robinson who allowed the play to flow unimpeded.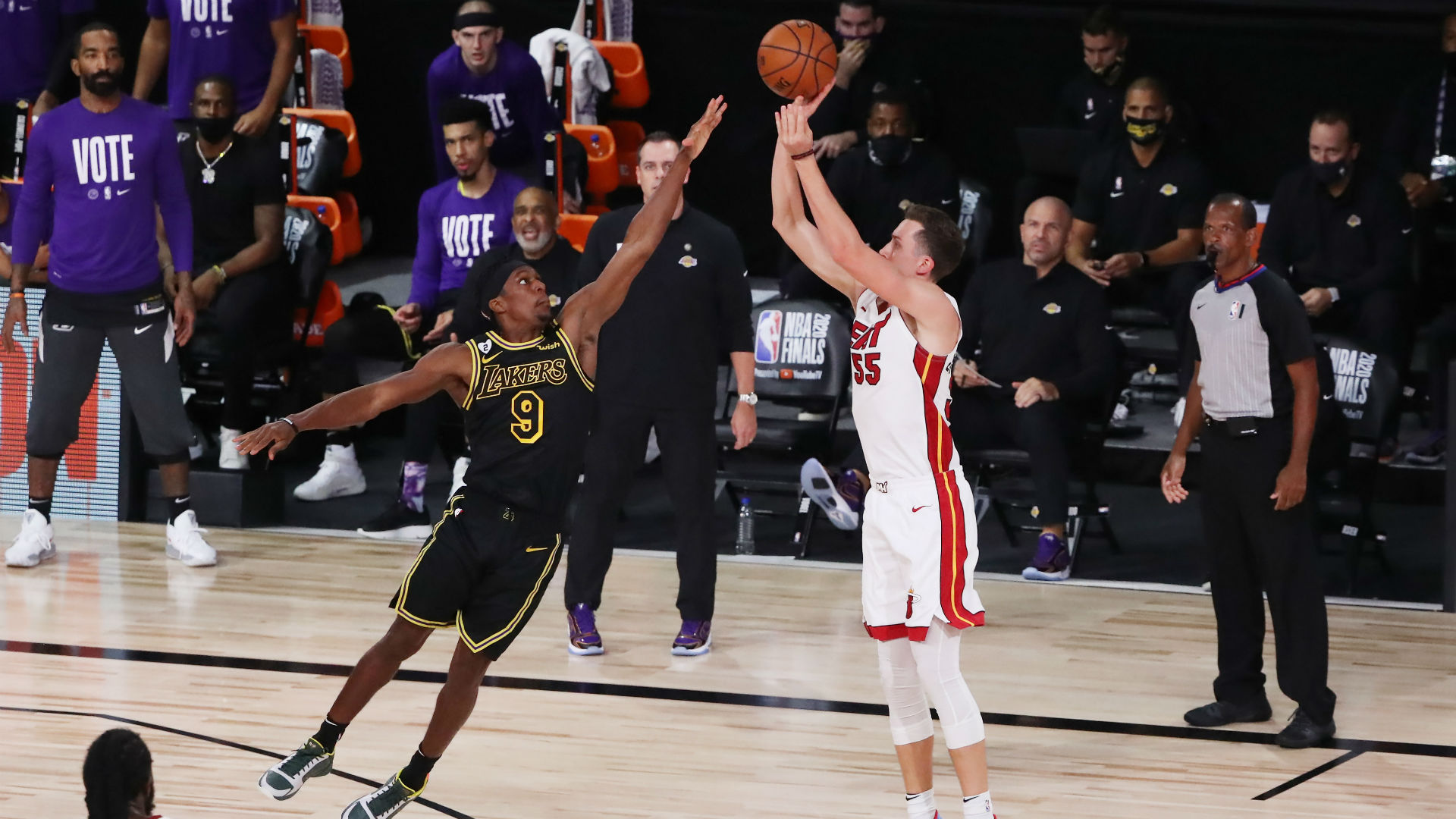 Robinson moved from the opposite corner to the wing, and those few steps were enough to keep Kentavious Caldwell-Pope out of help position.
Los Angeles has been content to give up the occasional 2 as long as it could prevent Robinson from catching fire. It's a smart strategy, considering he is one of the league's best scorers in both catch-and-shoot and handoff situations. In Game 1, the Lakers held Robinson to three total field goal attempts; through the first three games of the series, he missed 15 of his 20 3-point attempts.
It was a different story Friday night. Robinson finally got loose, and he made the Lakers pay. The 26-year-old scored 26 points on 8-of-15 shooting (7 of 13 from beyond the arc) in Miami's 111-108 win, giving a triumphant (and exhausted) Jimmy Butler the help he needed to stave off elimination.
In fact, Butler may have been partially responsible for Robinson's explosion. Robinson revealed he spoke with Butler after Game 2, and the All-Star forward pushed him to keep being aggressive knowing that Robinson would eventually break through.
"Can't shoot the ball if you don't have the ball," said Butler, who posted 35-12-11 triple-double in Game 5. "I think he gets lost in trying to get other people open when everybody's going to react to him probably more so than they're gonna react to me. A 3's worth more than a 2."
As the series has progressed, Robinson has grown more comfortable initiating contact with his defender prior to pursuing the ball and creating the space necessary to rise up for his shot. It doesn't take much.